Find UK trade data from HM Revenue & Customs
Find traders by commodity
Featured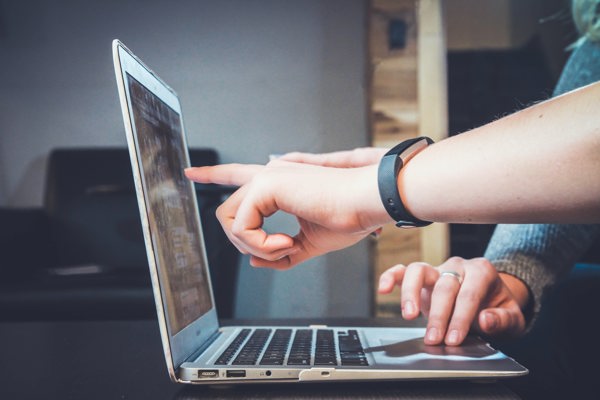 — News
Learn about UK Trade Info's new features and get help with finding information or services.
— News
To help Intrastat businesses understand what is required in recording their movement of goods for statistical purposes between the UK and the EU, from 1 January 2021 onwards.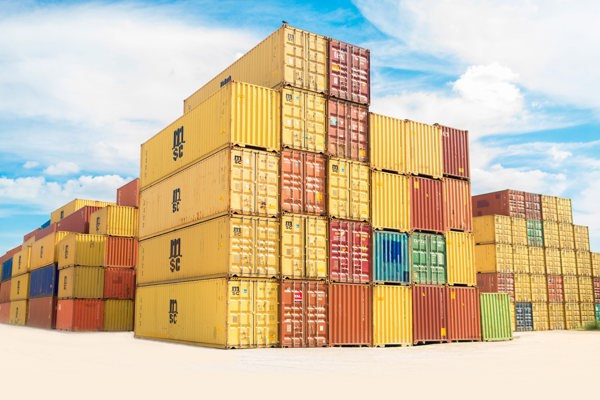 — News
This release contains international trade in goods data at summary product and country level, by UK regions and devolved administrations.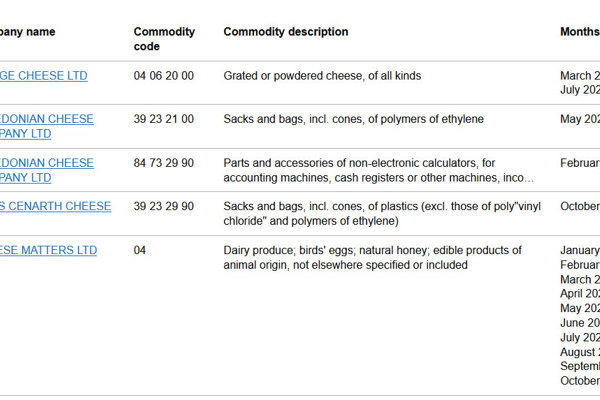 — News
A response to customer feedback on the new Find UK Trader function on UK Trade Info.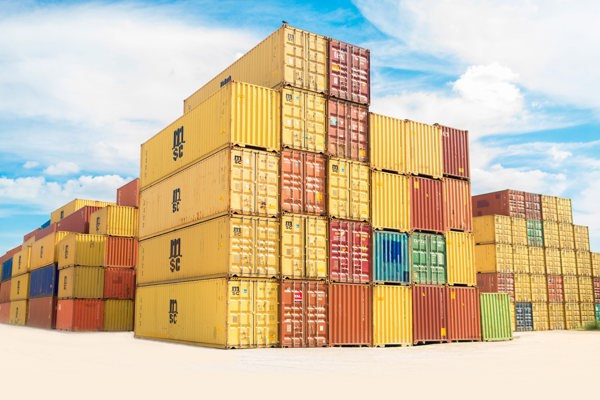 — News
This release includes the first provisional estimates of trade in goods between the UK and both countries of the EU and those outside the EU for November 2020.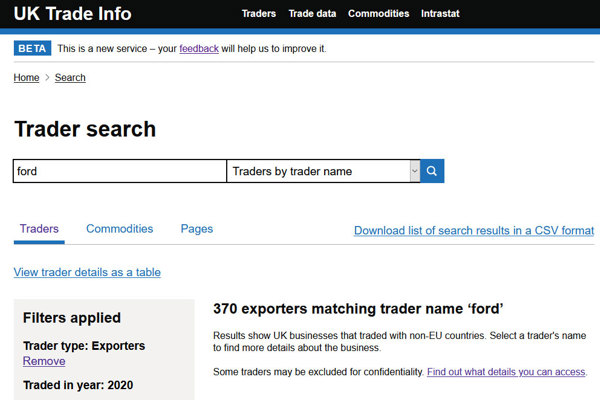 — News
The HMRC exporter details facility will be extended in March 2021 to include exporter's details for any business that is UK VAT registered and exports goods from GB to the EU.
Latest from UK Trade Info